Pantone 'Outside In' House is listed live on Airbnb to book for overnight stays from January 27 – 30, 2017
Guests will enjoy taster Experiences from Airbnb Trips; handcrafted activities designed and led by local experts
London is one of the first cities in the world to roll out Trips since its global launch in November 2016
There are now over 500 Experiences available to book through Airbnb Trips across 12 cities, expanding to 51 cities this year
LONDON, January 26, 2017 – Airbnb and Pantone have come together to unveil a transformational experience that will be available to guests from all around the world. The 'Outside In' house, hosted by the world-renowned authority on colour, Pantone, now open for bookings from January 27 – 30, will provide an antidote to January blues and encourage all those who enter it to embrace 2017 with fresh optimism and excitement.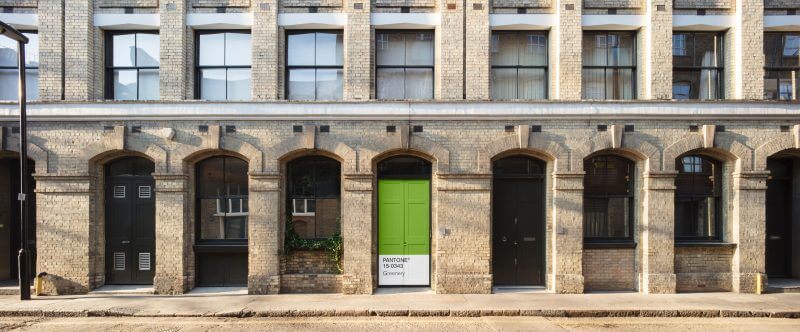 Bringing to life PANTONE 15-0343 Greenery, the PANTONE Colour of the Year 2017, a home in London has undergone a stunning metamorphosis, transforming into an indoor-outdoor oasis so that for the very first time, people can truly live the colour. Promoting growth and vitality for the year ahead, this magical haven will feature a woodland reception, an indoor greenhouse that doubles as a dining room, garden bedroom with mown lawn, topiaries and soporific plants, a tented nook for children to sleep in and a herb garden kitchen.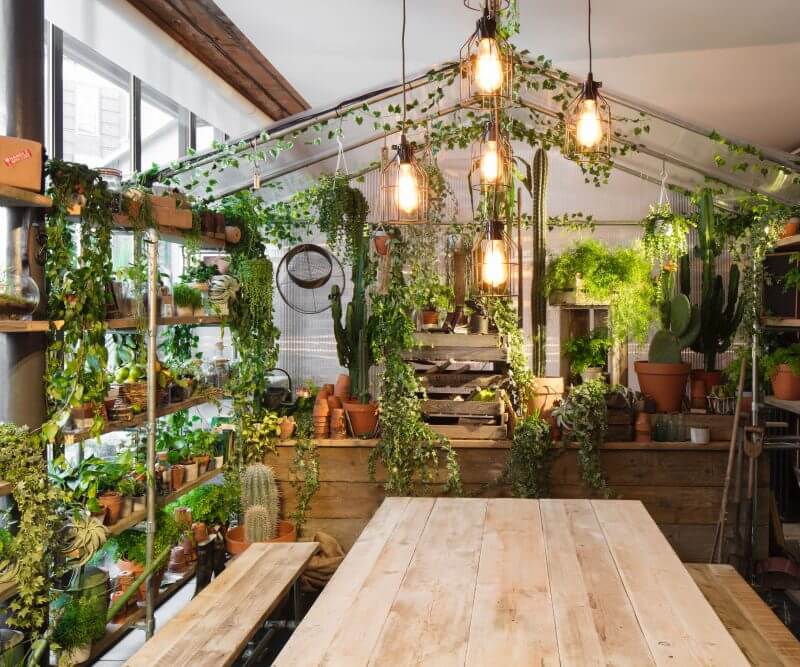 In November 2016, Airbnb expanded beyond the home with the launch of Trips, and the 'Outside In' house will welcome the public and encourage them to sample Greenery-themed, local Experiences available on the Airbnb app. All Experiences in the house are interactive and inspired by living nature: guests will hear the soft sounds of nature throughout, forage from its walls for vegetables and herbs, drink tea with leaves picked from a hydroponics installation, choose plants to make terrarium vases and even pick leaves to design prints.
The public can also book overnight stays in the 'Outside In' house, hosted by Pantone, as well as a number of sample Airbnb Experiences with expert hosts during the day on January 27, 28 and 29. The following Experiences will be available to book via Eventbrite, or alternatively, the full Experiences can be booked with hosts at any time of year via the Airbnb app:
Meet botanical creators, Ben and Daz, to learn all about the plants in the house and pick a selection to create your very own sustainable terrarium.
Bend, stretch and warm up with Alexandra around potted plants in the house before taking a light run around the local neighbourhood and returning to a freshly made green juice.
Using the PANTONE Colour of the Year 2017, Greenery, foliage and other natural supplies, take a crash course in artisan printing with award-winning designer, Daniel.
Join Keith in the scenery of an English country garden as you relax and unwind your body and mind with gentle movements before picking tea leaves from the house and enjoying a homemade cup.
Hosted by Mark, guests to the house will learn about one of London's favourite drinks and experience a number of green-inspired variations, made from a local London distillery.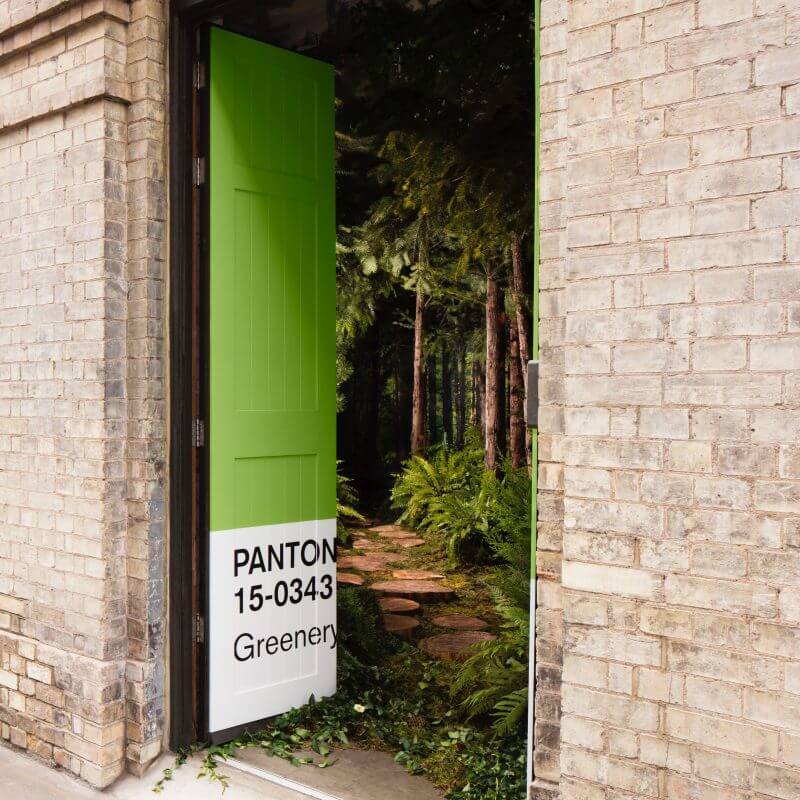 As guests cross the earthy threshold, they will be fully immersed in the outside, in. They will be greeted by the house "groundskeeper" with a fresh and healthy green juice, made locally and colour-matched to PANTONE 15-0343 Greenery. As they leave they can rest assured that the house is environmentally green too; all materials will be recycled where possible and spare plants will be donated to community gardens.
"It's hard to think of a more fitting colour for 2017 than Greenery, a colour that symbolises new beginnings, growth and vitality," said James McClure, General Manager of Northern Europe, Airbnb. "Teaming this with Trips, which was introduced to make travel magical by immersing travellers in communities around the world and encouraging them to try something new, is an exciting partnership that provides the perfect boost to this otherwise dreary time of year."
Each year the Pantone Colour Institute selects a PANTONE Colour of the Year; a symbolic shade that provides a colour snapshot of what they see taking place in our culture at a particular moment in time.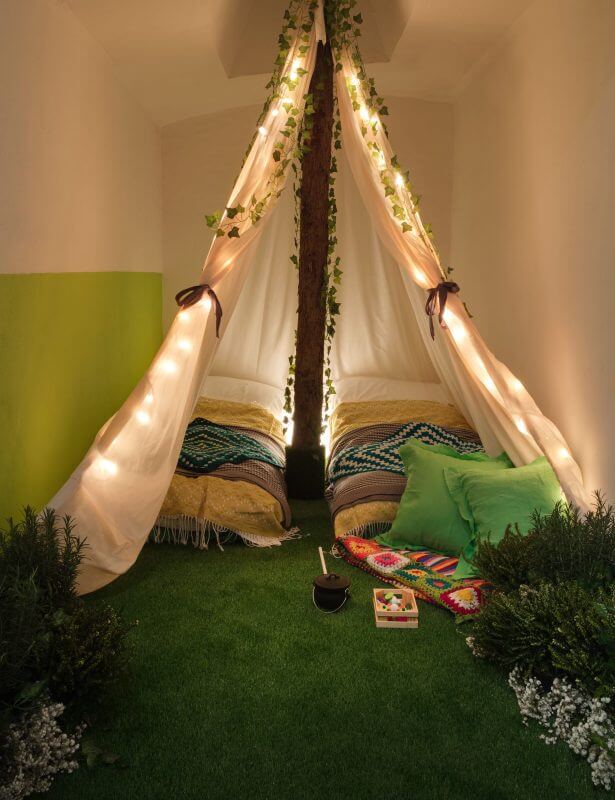 "As PANTONE 15-0343 Greenery is a warm and zesty yellow-green shade that speaks to our desire to disconnect, replenish and energize, it seemed a natural extension for us to partner with Airbnb for the very first time to bring the Pantone Colour of the Year 2017 to life," said Laurie Pressman, VP of the Pantone Colour Institute. "The holistic view of travel and community – on promoting a feeling of connecting to nature and each other no matter where we go – speaks to the spirit of Greenery and has changed the way we explore, and experience cities internationally."
The 'Outside In' house, hosted by Pantone, is at 4 Dingley Place, Clerkenwell. To book an overnight stay, visit https://www.airbnb.co.uk/rooms/16908431. All proceeds from the overnight stay will be donated by Pantone to AIGA.
To book one of the free trial Trips available at the house visit https://www.eventbrite.co.uk/o/airbnb-amp-pantone-12763937477.